Explore our Savannah Luxury Gym
Discover the WestinWORKOUT® Fitness Studio at The Westin Savannah Harbor Golf Resort & Spa. Located adjacent to the spa, our WestinWORKOUT® Fitness Studio is available to spa and resort guests. The studio features Life Fitness® free weights, nautilus-style pulley/weight machines, stairclimbers, ellipticals, treadmill, and stationary bikes. Guests of the resort enjoy complimentary gear lending from New Balance®.
24/7 Fitness Center Hours
Personal Training
Work one-on-one with a certified trainer to maximize your workout.
25 MIN. $85
50 MIN. $150
Group Fitness Classes
Designed for up to 12 people, a personal trainer can customize your fitness experience based on your individual needs. Call the Heavenly Spa for all available classes.
50 MIN. $200
Private Yoga
Our yoga instructor will help realign your equilibrium and reawaken self-awareness with stretches and poses to bring you to a place of balance and harmony.
50 MIN. $150
Fitness Assessment
Fitness assessments can be scheduled one on one with our personal trainer. Contact the spa for available times.
25 MIN. $85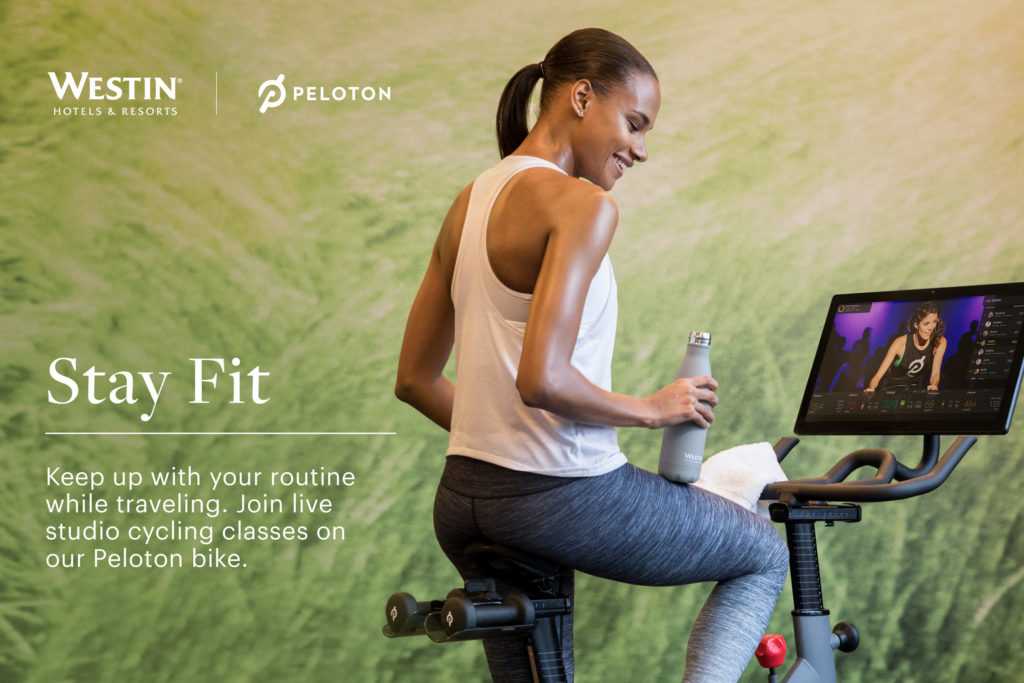 THE WESTIN SAVANNAH'S PELOTON BIKES
Westin has teamed up with Peloton to offer their state-of-the-art Bikes, empowering you to maintain and enhance your routine while on the road. We currently have 2 peloton bikes on property in our WestinWORKOUT® room for guests to use with no fee. Join live and on-demand studio cycling classes led by world-class instructors, wherever you are and whenever you're ready to go for a ride.